360° Around View Camera Solution for Plant & Construction Machinery - Advanced Skanska Compliant System.
Our innovative system utilises four 195° wide angle cameras, secured to each side of the machine. The images are continually processed and digitally 'stitched' together to provide a seamless 360° 'Birds Eye View' on the LCD monitor installed in the cab. This ensures the operator can see hazards all around the machine, to eliminate the blind spots, resulting in a safe working environment and provide site compliance.
By using equipment that exceeds any other specification on the market, with bespoke design of installation hardware and working with premier installation engineers in our dealer network, we're able to offer you the very best system, installed to an ultra-high standard. Backed up with genuine support and a passion for designing the ultimate solution, we continue to look for improved methodologies and better quality in pursuit of perfection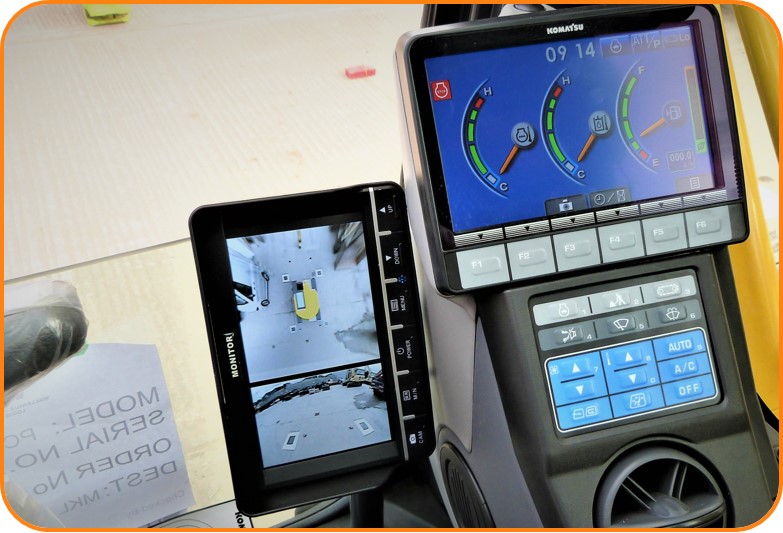 On most plant machines, the 7" LCD Monitor is mounted vertically, due to restricted space in the cab. The upper part displays a 'Birds Eye View'and the lower part can display a choice of views, normally rear or right view depending on operator preference. The LCD Monitor buttons are disabled after installation to ensure the operator cannot switch off the system or accidentally change the settings, this ensures system compliance. For serviceability service engineers can access the system to make changes.